Grow Pittsburgh
Grow Pittsburgh's mission is to teach people how to grow food and promote the benefits gardens bring to neighborhoods. They believe access to locally-grown, chemical-free fruits and vegetables is a right, not a privilege. They are working toward the day when everyone in their city and region grows and eats fresh, local and healthy food.
Grow Pittsburgh's 3-pronged approach to food education and production is helping to change the culture of food in Pittsburgh.
Teaching People How to Grow Food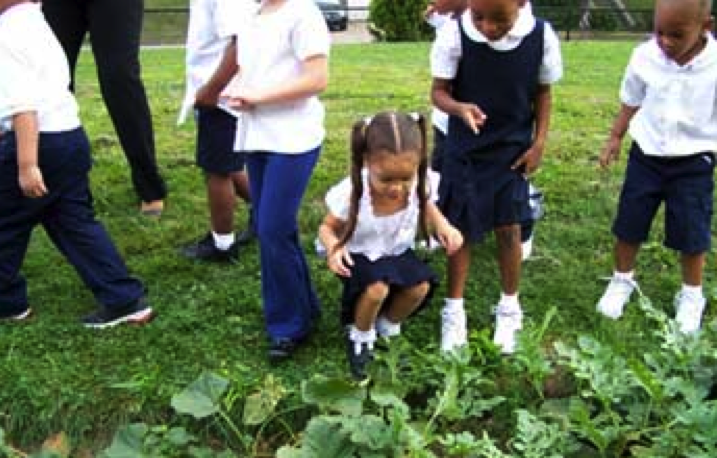 Grow Pittsburgh's educational programs seek to increase knowledge, in the context of urban agriculture, about the food system and where food comes from.
They work with local elementary schools, through the Edible Schoolyard program. They engage teens through the Urban Farmers in Training summer program. And they support adult farmers through the Urban Agriculture Apprenticeship Program.
Growing Food

Growing food in an urban environment is an important part of what Grow Pittsburgh does – it serves as a platform for their educational programming and provides much needed access to fresh, local produce in communities that are often lacking access.
They have two production sites in the region: Braddock Farms, located just outside the city in the borough of Braddock, and the Frick Greenhouse and Shiloh Farms, located in Point Breeze.
Building and Supporting Gardens
Gardening is an incredible way to inspire community and encourage neighborhood improvement. Grow Pittsburgh started a community gardening program in 2010 to serve as a hub for individuals interested in being a part of this movement, and it's grown quickly to include a variety of offerings:
Through their county-wide program Allegheny Grows and their city-wide program City Growers, they offer technical, educational and material assistance to communities interested in establishing community gardens.
Through their City Growers network, they aim to connect gardeners across the region to be able to share resources and lessons learned, as well as to foster a sense of community.
Finally, through their website, they hope to offer resources for individuals interested in starting their own community gardens.